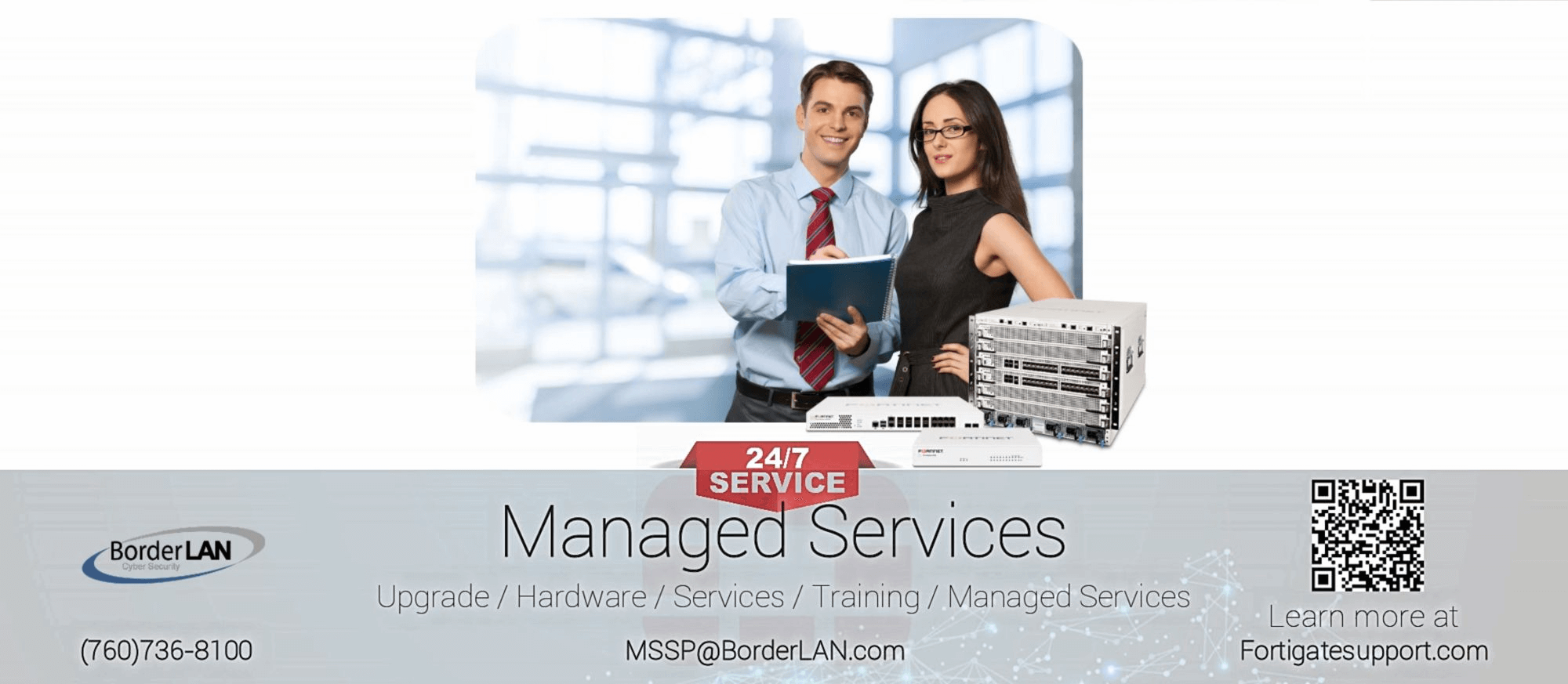 FortGate Managed Monthly Services – FortiGate monitoring, Support and Checkup
Price: $299.00
Your Firewall is your first line of defense and should be monitored by a Fortigate trained professional. Our engineer will spend time monitoring your FortiGate including periodic checkup on the logs, backup, and perform recommended changes on your Fortinet firewall once it is properly configured. We can work with your team or be your outsourced Firewall resource and be available for changes and improvements on the firewall. As part of our service if we see something, we will say something as we always recommend best practices with Cyber Security.
If you want to give us a call to discuss our service before buying, chat with us at 760.736.8100 if you need to feel comfortable with our company.
We have over 1,300 large customers and we manage some form of Cyber Security for each of them. As a customer we will be responsive, help you attain your goals and be realistic about the deployment.
With our monthly service during regular hours, we provide reports, recommendations and make changes by spending up to 3 hours per month on your firewall. Regular Hours are Monday-Friday from 6AM PST ~ 8PM PST.
$299 per month
If you have questions before you buy, you can Call us now and speak to one of our LIVE Engineers.
Or