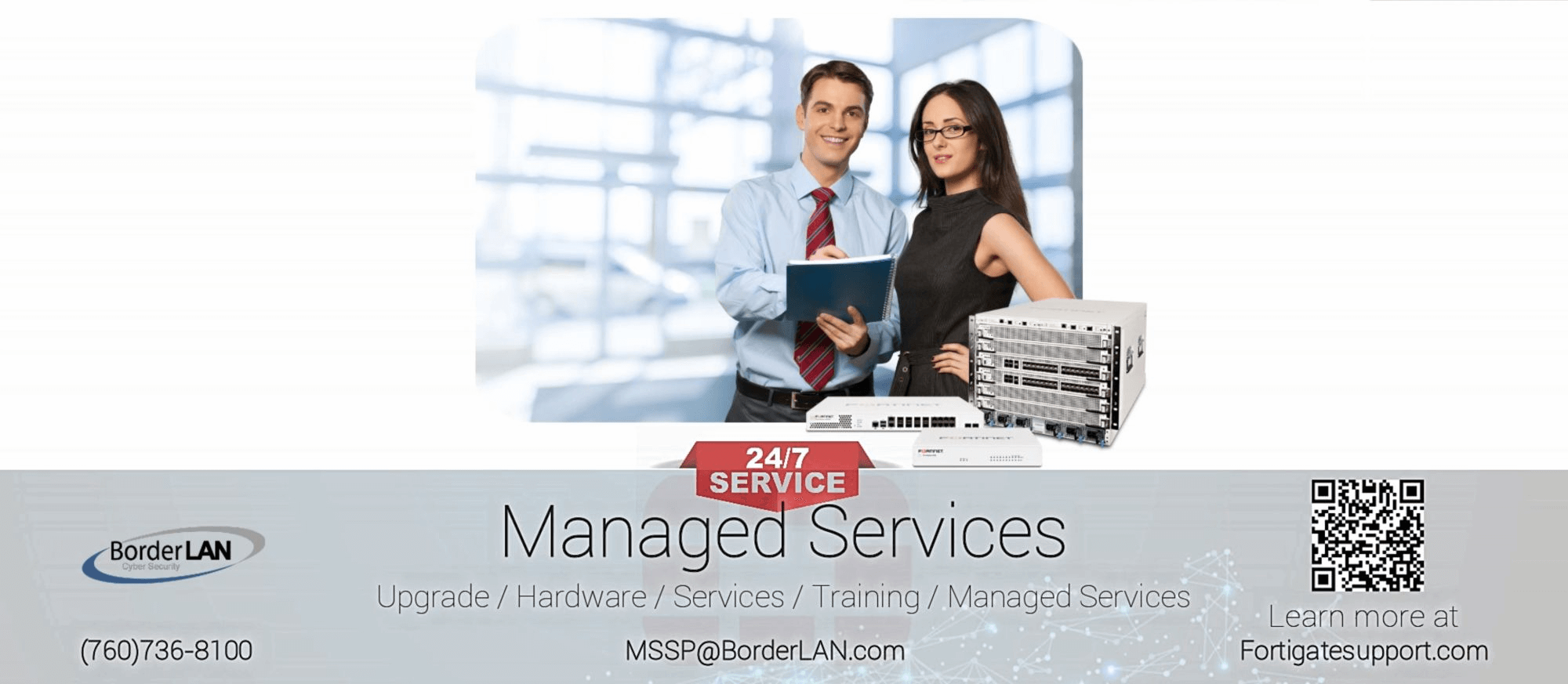 FortGate Installation Assistance (Advanced)– 4 Hrs. of time.
Price: $800.00
Our engineer will work with you to schedule the installation as available, and work on configuration files with you, deployment plans and either hand hold or perform the installation for you remotely.
Fortinet FortiGate Firewall is a powerful tool, but needs proper configuration. Security policies should be setup with the ability to block, monitor and keep out the bad guys. Our service is all inclusive and can go into depth beyond simple firewall configuration. We can help with SSL, certificates, filtering, policies, migration, HA (high availability) and upgrade of your firewall.
If you want to give us a call to discuss our service before buying, chat with us at 760.736.8100 if you need to feel comfortable with our company.
We have over 1,300 large customers and we manage some form of Cyber Security for each of them. As a customer we will be responsive, help you attain your goals and be realistic about the deployment.
Larger enterprises and migrations from other firewall products may require the purchase of additional hours and days for a successful installation. Some school districts require 3 or 4 days depending on complexity. We will outline our tasks and work with you and with full visibility to ensure the job is done right. Hours purchased will be considered a "credit" on your account and can be used when scheduled and if available through our engineer at mssp@borderlan.com. Regular Hours are Monday-Friday from 6AM PST ~ 8PM PST. Each hour used of After-Hours time shall be scheduled by customer will be applied at 2 hours of regular hours.
*4 Hour Package Includes:
-Pre-config Planning with Engineer -
-Backup / conversion and evaluation of existing FW policies
-Go-Live during regular business hours (weekend / night extra)
-Check / modify / tune firewall to completion.
If you have questions before you buy, you can Call us now and speak to one of our LIVE Engineers.
Or